Municipal Planning Services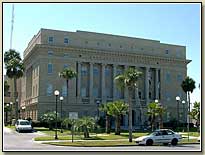 LPG Urban and Regional Planners, Inc. offer a complete scope of planning services to municipalities. The LPGURP staff can act as a municipalities "City Planner" and can perform all the functions that an in-house planner would perform, such as staffing at the municipality to answer citizens' questions, including inquiries about annexation, zoning, land use, and development potential. LPG is happy to work with either incorporated cities or unincorporated areas of a County.
LPG Urban and Regional Planners, Inc. can perform duties such as application review. In reviewing applications, LPG can review for consistency with the Land Development Regulations (LDR) and Comprehensive Plan as well as for consistency with any other governing body, agency, or state statute. Application review can be done for all types of development including residential, commercial, industrial and public facilities. LPGURP can also review plans at all stages of development, including preliminary and final plats, and commercial and industrial site plans. Plans review would include verification of appropriate dimensional requirements such as setbacks, parking, landscaping, irrigation, impervious surface, buffers, floor area ratio, open space, and all other applicable provisions of the code. LPG can write staff reports, make of recommendations to the governing bodies, and attend public hearings.
LPG Urban and Regional Planners, Inc. has hosted a number of visioning sessions. Visioning sessions are tailored to the individual municipality and can cover a wide array of topics. LPG has hosted visioning sessions for the development and re-development of key areas of cities, for the creation of Joint Planning Areas (JPA), for the creation of Interlocal Agreements, and for the writing or updating of LDRs or Comprehensive Plans. LPG uses a variety of consensus building techniques.
LPG Urban and Regional Planners, Inc. has experience with submitting text amendments and map changes to the Florida Department of Community Affairs (DCA). This experience includes responding the Objections, Recommendations, Comments (ORC) issued by the DCA. LPG is aware of current and upcoming state mandates and changes to state status.
LPG Urban and Regional Planners, Inc. can prepare Evaluation and Appraisal Reports (EAR) that are then submitted to the Department of Community Affairs (DCA) for review. Included in this function would be the hosting of workshops with elected and appointed officials in a public participation forum to identify needs within a community. LPG will familiarize themselves with the goals and objectives of a Comprehensive Plan and analyze each policy to assess whether it should be maintained, revised, or deleted. Further, LPG can amend the Comprehensive Plan in order to meet the identified needs of the municipality.
LPG Urban and Regional Planners, Inc. has created a number of Community Redevelopment Areas (CRA) and worked on updating CRA documents when necessary. LPG can hold workshops for public participation and aid the municipality in prioritizing needs. LPG is familiar with the Mainstreet USA program and has developed signage, way finding systems, icons, and logos to enhance the City center. LPGURP has also worked with communities in the design, phasing, and cost estimating of parks and recreational facilities.
LPG Urban and Regional Planners, Inc. offers a full array of mapping support services such as the maintenance of zoning and land use maps and map series for land use amendments. LPG Urban and Regional Planners, Inc. is proficient in the use of Geographic Information Systems (GIS) to analyze, and then display pictorially, various aspects that effect a municipally. Examples include the analysis and creation of maps to show vacant lands, availability of affordable housing, taxable property values, and proximity of locations to urban services. In using Geographic Information Systems (GIS) LPGURP can access both current and historical aerial photography, FEMA flood zone maps, topography, wetland areas, and soil types.